Super Goo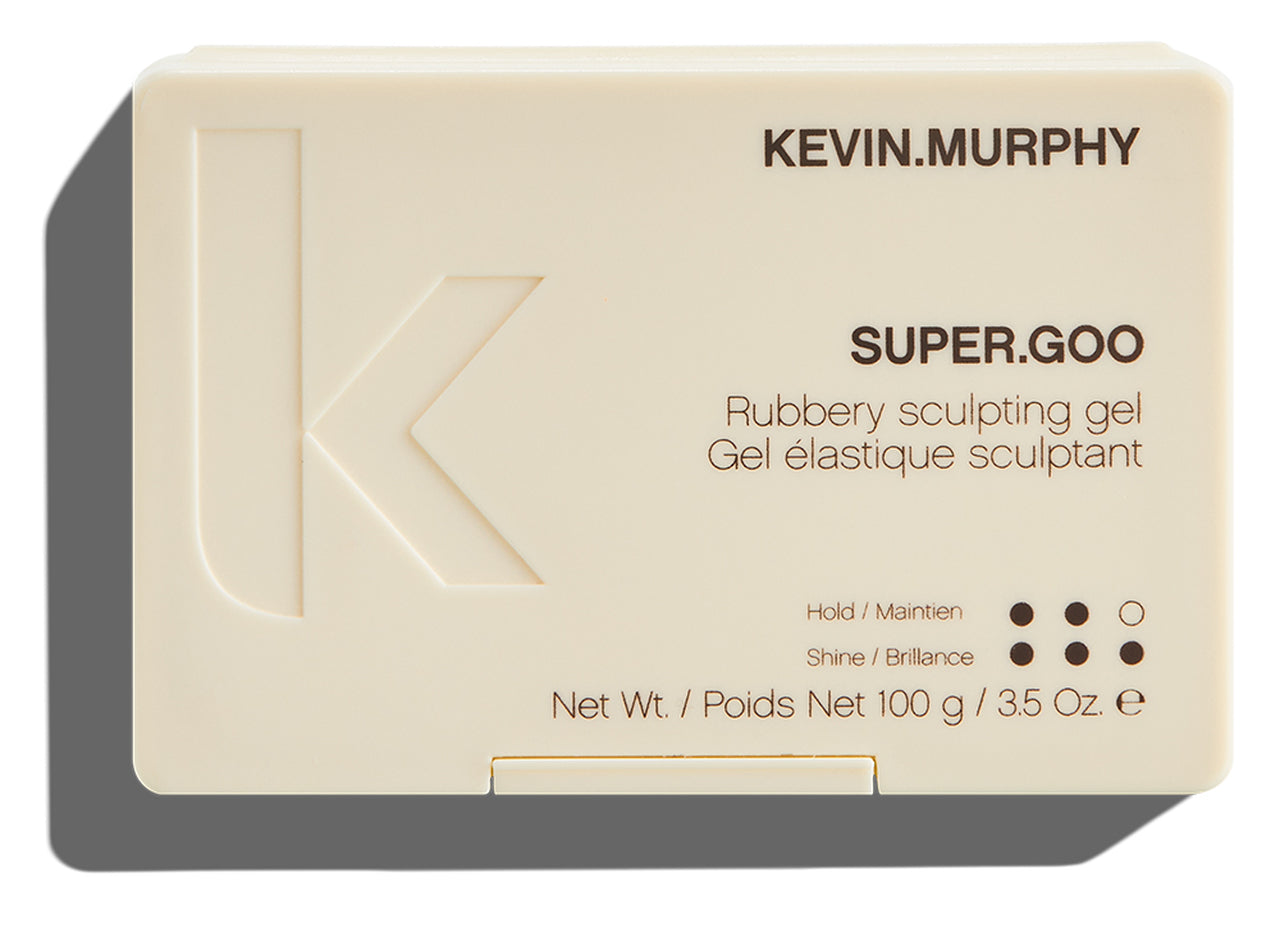 Is it a paste? Is it a gel? No… it's SUPER.GOO. Packed with super-hero qualities to create a firm-holding, rubbery-gel that dries to a slick natural finish. Super-defined texture and style are created from our no-flake, water-soluble setting and moulding gel, that not only enhances volume and hold, but doubles up as a great curl enhancer.
Firm holding, yet flexible rubbery gel

Provides a slick, natural finish

Defines texture and movement in the hair

Water soluble

Ideal for controlling all hair types

Sulphate, paraben and cruelty-free
Camellia Sinensis Leaf Extract (Green Tea) has been revered for centuries for its powerful antioxidant properties. Helps to increase the feel of hair's elasticity, and aids in moisture retention.
Packed with an abundance of antioxidant and vitamin goodness, Bamboo Extract is also a rich source of mineral nourishment and a key ingredient to help protect the integrity of hair health.
Creating SUPER.GOO was all about creating something that provided me with thick, modern, chunky texture – I wanted more than a gel, something with a more modern feel that left the texture rough, yet gave a really strong hold. I also didn't want crispy, crunch – I wanted moveable, modern chunky texture, which is the result you get from SUPER.GOO, an essential part of our STYLE/CONTROL regimen.