Total Results Mega Sleek Shampoo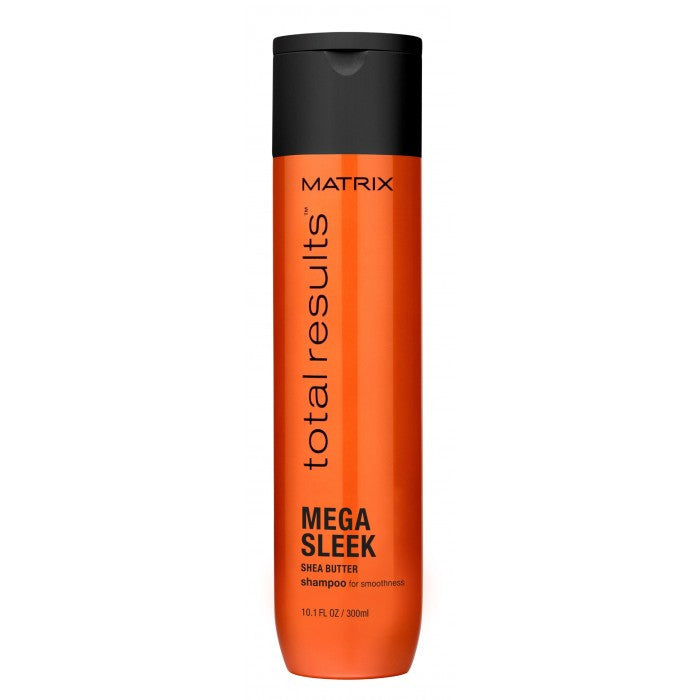 Mega Sleek Shampoo cleanses and controls rebellious hair.
features shea butter to seal the hair cuticle
provides frizz control for silky-smooth hair and up to 5X smoother hair when used with Mega Sleek Shampoo, Conditioner, and Mega Varnish vs. a non-conditioning shampoo.
made in America
How to use: Apply, lather and rinse. Follow with conditioner.